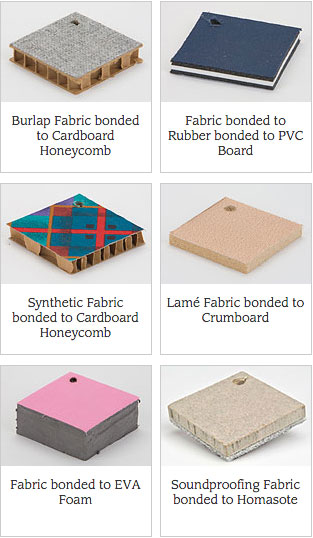 Searching for a flexible adhesive for fabric? HMT's Advantage hot melt film adhesive and equipment have bonded fabric to many hard and soft materials. No bubbles or voids caused by uneven adhesive application. No sewing. Fabric remains flexible. Laminated fabric output is ready for immediate fabrication.
The adhesive is solvent free, creating a safer environment for your staff and your customers. HMT's Advantage Laminating System is used in fabrication facilities worldwide to adhere practically any material to anything.
HMT's Advantage hot melt adhesive film is a flexible adhesive. Before application, the adhesive has a thin, dry, fabric-like form. After application, the adhesive remains flexible and is ideal for bonding flexible materials such as fabric, carpet, paper, fiberglass, leather, etc.
Flexible Advantage hot melt adhesive film is a smart alternative to white glues and liquid hot melt glues that, when cured, become rigid. It does not migrate through porous materials, either.
Seeing is believing. We can provide samples of your material bonded with our flexible adhesive film so you can see, touch, and inspect the quality of the Advantage Laminating System. Request a sample today.