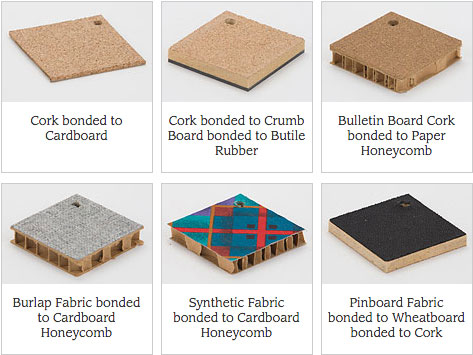 If your bulletin board is cork, fabric, or a whiteboard, chances are it is held together using HMT's Advantage hot melt film adhesive. Our hot melt adhesive is ideal for this application, regardless of your material. In fact, many manufacturers lower their costs by applying an ultra-thin layer of cork to less-costly substrates such as homasote.
CORK: Our adhesive contains no water, the adhesive will not be absorbed by cork material. That means no warping, no wrinkles, no bleed through caused by white glues.
FABRIC: With our adhesive, there will be no bubbles or voids caused by uneven adhesive application. No sewing. Fabric remains flexible. Laminated fabric output is ready for immediate fabrication.
WHITEBOARD: Our adhesive creates an unbelievably strong bond between whiteboard and substrates such as wood, honeycomb, plastics, metals, etc.
Seeing is believing. Request a sample of your bulletin board materials bonded using our adhesive so you can see, touch, and inspect the quality of HMT Advantage hot melt adhesive film.